Ricarda FUNK (GER)

Germany
Languages:
German, English, French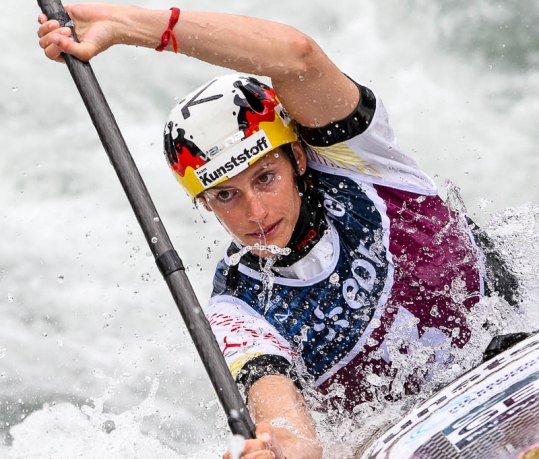 Biography
Further Personal Information
WHEN/WHERE DID YOU START CANOEING/ KAYAKING?
REASON FOR TAKING UP THE SPORT
Canoe slalom is a multifaceted sport. There are so many components you have to handle with. The water is always changing, so you have to be spontanous. you get always new challenges. That's what I Love.
SENIOR INTERNATIONAL DEBUT YEAR
SENIOR INTERNATIONAL DEBUT COUNTRY
SENIOR INTERNATIONAL DEBUT COMPETITION
SENIOR INTERNATIONAL DEBUT LOCATION
MEMORABLE SPORTING ACHIEVEMENT
Becoming European Champion at my Senior international debut. I foulen' beliebe it :)
MOST INFLUENTIAL PERSON IN CAREER
TRAINING PARTNER(S)
Melanie Pfeifer, Jasmin Schornberg
SUPERSTITIONS/ RITUALS/ BELIEFS
I dont like having bib number 4. I had it a couple of times at Important races in the past. I dont have good experience with this number
SPORTING PHILOSOPHY/ MOTTO
Try your best and have Fun!
FAVOURITE PADDLING COURSE
SPORTING RELATIVES
My Brother has also represented Germany in canoe slalom