Martin DOUGOUD (SUI)

Switzerland
Languages:
French/ English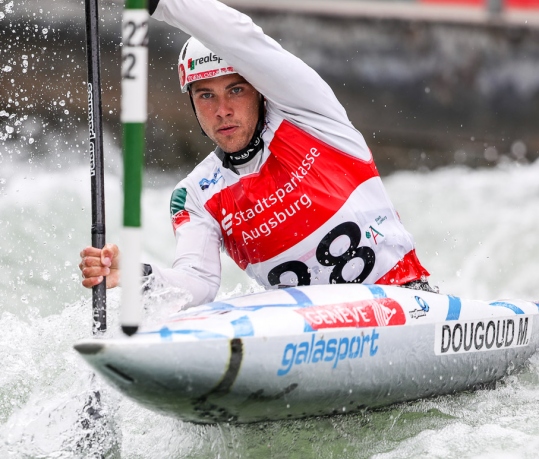 Biography
Further Personal Information
PLACE OF RESIDENCE
I live in Pau for training, but I have a big home in Switzerland with my parents, brother and sister.
OCCUPATION
Professional athletes - Swiss Olympic/ Team genève/ city of Geneva
HIGHER EDUCATION
Watchmaker and slalom trainer
WHEN/WHERE DID YOU START CANOEING/ KAYAKING?
I started the canoeing because my parents, sister and brother paddling at the beginning. And me I started at 6 years.
HOBBIES
Climbing/Running/Paddling/ Eating, and sometimes Drinking ;)
NAME OF COACH
Benjamin Buys and Christian Bahmann
MEMORABLE SPORTING ACHIEVEMENT
Best Run in Prague at the European championship 6th place
MOST INFLUENTIAL PERSON IN CAREER
Mike Kurt influenced me to be a professional kayaker.
HERO/IDOL
Mike Kurt/ Peter Kauzer/ Prindis Vit
SPORTING PHILOSOPHY/ MOTTO
paddling for fun, race to win
FAVOURITE PADDLING COURSE
I like to paddle in Lee Valley and Penrith, because it's two big course and fun
FAVOURITE FOOD
lentils with carrots/brocoli/leek and nuts with cream sauce
FAVOURITE MUSIC
Ludovico Einaudi "in a time lapse"
AMBITIONS
I would like to do a medal at the world cup or World Championship
OTHER SPORTS
Skiing/ Swimming