Lukas WERRO (SUI)

Switzerland
Languages:
German, French, English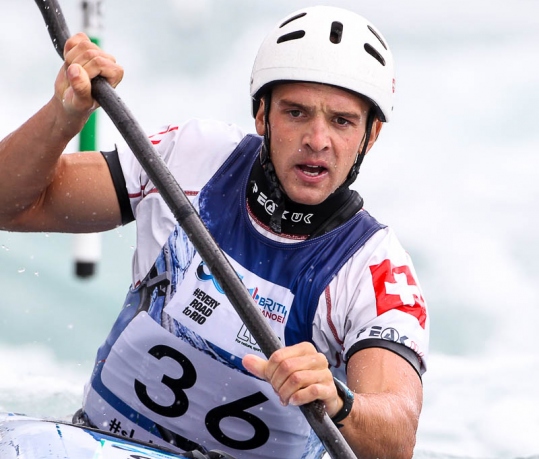 Biography
Further Personal Information
PLACE OF RESIDENCE
I live in Basel Switzerland, and train just over the border in Huningue France
HIGHER EDUCATION
I completed a Bachelor in Sports science and History at the University of Basel in 2017
WHEN/WHERE DID YOU START CANOEING/ KAYAKING?
On the lake of Biel
HOBBIES
Cross-country skiing, cooking, guitar
CLUB
Kanu Club Biel-Magglingen
NAME OF COACH
Christian Bahmann
SENIOR INTERNATIONAL DEBUT COMPETITION
World Cup in Bratislava 2009
MEMORABLE SPORTING ACHIEVEMENT
Qualifying for the Olympics in 2016
MOST INFLUENTIAL PERSON IN CAREER
A lot of different people helped me on my journey, everyone in his/ her on way and helped me to become who I am today
HERO/IDOL
Nino Schurter swiss mountain bike superstar, because he takes care of all the important details and then seizes the moment at the important races
SUPERSTITIONS/ RITUALS/ BELIEFS
I always dip my feet in the water prior to embarking, to keep the boat clean.
SPORTING PHILOSOPHY/ MOTTO
Hard work will pay off!
FAVOURITE PADDLING COURSE
Ivrea and Bourg St Maurice, I like the cold water with the strong current.
FAVOURITE MUSIC
Lo& Leduc
AMBITIONS
I want to fight for international medals and have fun on the water
SPORTING RELATIVES
My brother and I competed together in C2 at the Rio Olympics