Anna FABER (GER)

Germany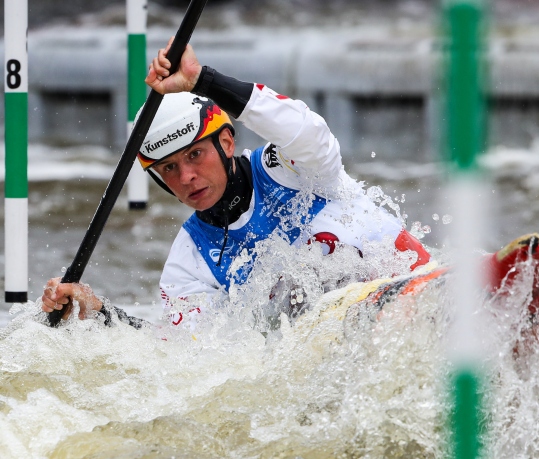 Biography
Further Personal Information
PLACE OF RESIDENCE
I live and train in Augsburg, Germany.
OCCUPATION
"Sportsoldat" (sportsoldier) at the "Bundeswehr".
HIGHER EDUCATION
I study Media and Communication since 2015 at University Augsburg.
WHEN/WHERE DID YOU START CANOEING/ KAYAKING?
I started canoeing early because my two older brothers did it. Mostly I did it on the Rhine River at my home club WSC Bayer Dormagen. I had my first race at the age of 8 in 2004.
NAME OF COACH
Coach in Augsburg: Mira Faber, Coach for U23 Group: Michael Seibert
SENIOR INTERNATIONAL DEBUT COMPETITION
2018 World Cup in Tacen
MEMORABLE SPORTING ACHIEVEMENT
My whole performance at the U23 Euros 2018, winning the heats and the semifinal and winning the silver medal in the final
MOST INFLUENTIAL PERSON IN CAREER
Mira Faber: first idol, then home coach at junior age, then good friend, then sister in law and since 2015 my coach again in Augsburg.
HERO/IDOL
Jess Fox - for me one of the biggest Sportswomen in the world and a legend of our sport
SUPERSTITIONS/ RITUALS/ BELIEFS
I need to have stars on my boat somewhere
FAVOURITE PADDLING COURSE
My favourite place to paddle is Bratislava because I think the course is very special and it's always fun there. And because I won the silver medal at the U23 Euros there.
AMBITIONS
I want to be in the German senior team and win a medal at an international race on the senior level.
SPORTING RELATIVES
Mira Faber, sister in law, European champion in C1 2012