Who will step up on week two of Australian slalom festival?
Fox, Funk and Florence – not the name of a hot new indie band, but the big three names who, together with Great Britain's Joe Clarke, set the early markers for what is shaping as a big season of canoe slalom paddling ahead of Tokyo 2020.
A busy ICF World Cup season, coupled with Olympic qualifiers later in the year, led to a bigger international crowd than usual heading Down Under for the traditional Australian summer season, which included the Sydney Whitewater Festival at Penrith on the weekend.
The A-list crowd included Olympic gold medalists and world champions, and while there were no world cup points or Olympic spots up for grabs, competition was incredibly intense.
Germany's Ricarda Funk, surely the most talented canoe slalom paddler never to have been to an Olympics, renewed her K1 rivalry with Australia's Jess Fox, and struck the first blow. Despite the home course advantage, the reigning world champion had no answer for the flawless Funk.
"Nearly the whole world is here," Funk said after her win.
"We came here at the end of January and we will stay here until the Monday after Oceania Championships next weekend. I love to train here and I always love to come back because I think it's one of the best courses in the world and it's one of my favourites."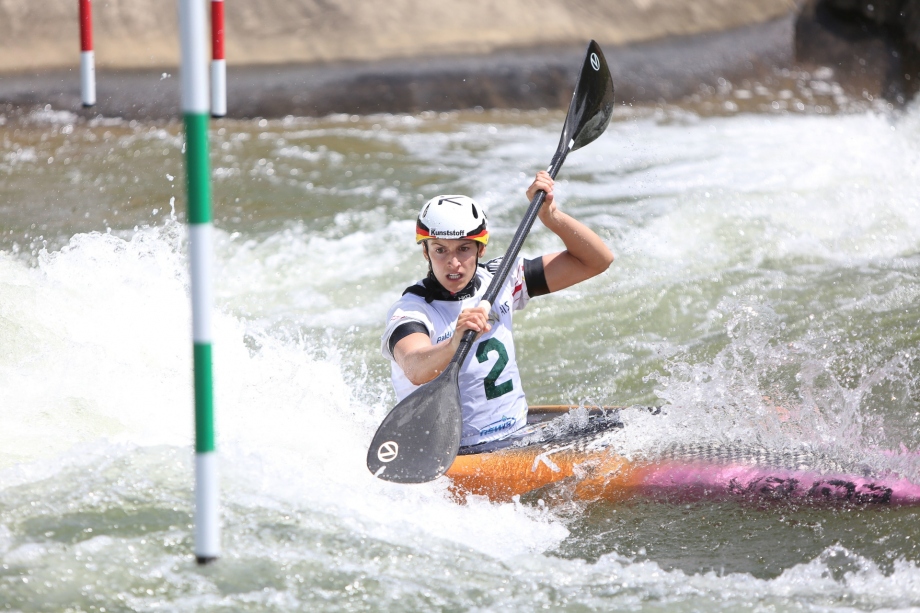 Underlining how tough it will once again be for Funk to get to her first Olympics, German teammate and 2012 Olympian Jasmin Schornberg finished third in the K1. Schornberg is also proving herself to be very adept in the C1, which will make for interesting times when German qualifiers roll around.
Fox may have suffered a surprise defeat in the K1, but there were few surprises in the C1 – except for the final margin. Yes, Fox took the gold, but the versatile Brazilian, Ana Satila, was just 0.33 seconds behind the reigning world champion.
Last year Fox completely dominated the C1, winning every single major race, and usually by about five seconds or more. Satila is consistently fast, and if she can eliminate her mistakes, she will make 2019 a fascinating contest.
But if the tightness of the racing was worrying the unflappable Fox, she was showing no sign of it.
"This is the first event of the season for me and to take a win was really cool," Fox said.
"It was a fast race, I saw the times before starting so I knew I had to lift my game a little bit. I had a penalty on that main wave, so I really had to make sure the rest was perfect.
"There are 300 athletes here from over 30 countries, so it's world cup standard. It's actually bigger than a world cup and you don't get that every day in Penrith, so we are pretty lucky to have it."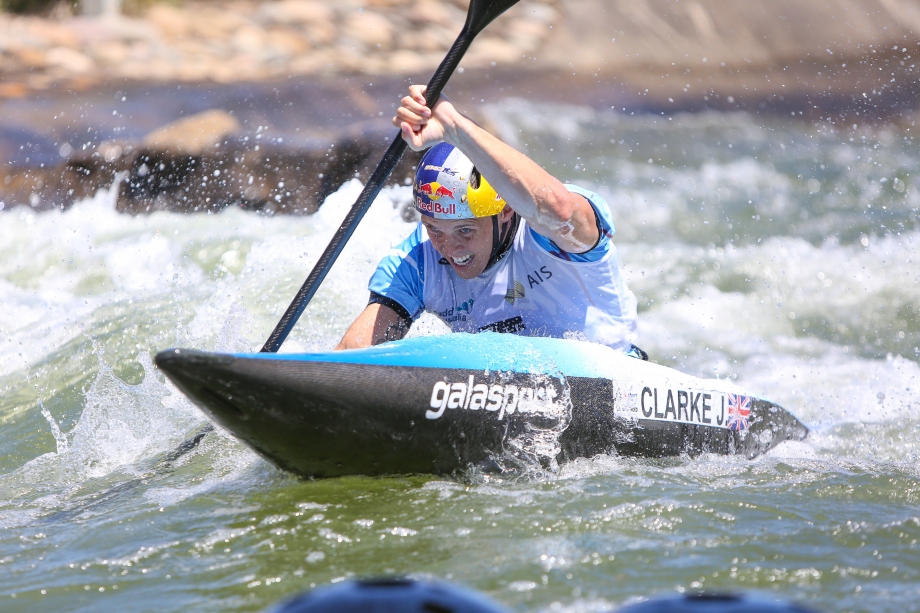 The Brits don't need to be asked twice to take up an opportunity to escape a northern hemisphere winter by heading down to Australia for a few weeks. Judging by their performances last weekend, its been all work and no play for the team.
2016 Rio gold medalist Joe Clarke triumphed over a world-class field in the men's K1, while three-time Olympic silver medalist David Florence showed slick form to take the title in the men's C1.
Clarke has shown again and again his Olympic gold was no fluke, and squeaking home by just 0.06 seconds over local hope Lucien Delfour in Penrith will set him up nicely for a long qualifying season.
"It was an amazing semi-final, I ran the boat really well and then had all the work to do because people expected me to get in to the final," Clarke said.
"So I'm really happy to perform again in the final, not quite at a blistering pace and I fell off the wave near gate 15 which proved quite costly, but managed to take the win so I'm very, very happy. 
 
"It's only February, but it's great to see where you are at this early in the season. Obviously, the season hasn't really officially started, it will be around May for us Europeans, but it's always nice to get on the start line and give what you've got."
There's plenty of depth in British canoeing, in both the men's and women's teams. Nowhere is it more so than the men's C1, where Florence and Adam Burgess are constantly jockeying for supremacy.
In Sydney it was the 36-year-old veteran who took the honours, relishing the opportunity to race the best in the world, but with little riding on the result.
"For all of us internationals it's a stand-alone race and a warm-up for the season with no real consequences," Florence said.
"For me coming here was to do a race and to start getting back into that mode and that it went so well straight-off is perfect. There's such a strong field and so many of the top guys are over here training and it was like World Cup standard. 
 
"To get a win was really pleasing but mostly I was pleased with the way I went about my runs. Every run I felt pretty focussed, pretty concentrated the whole way down."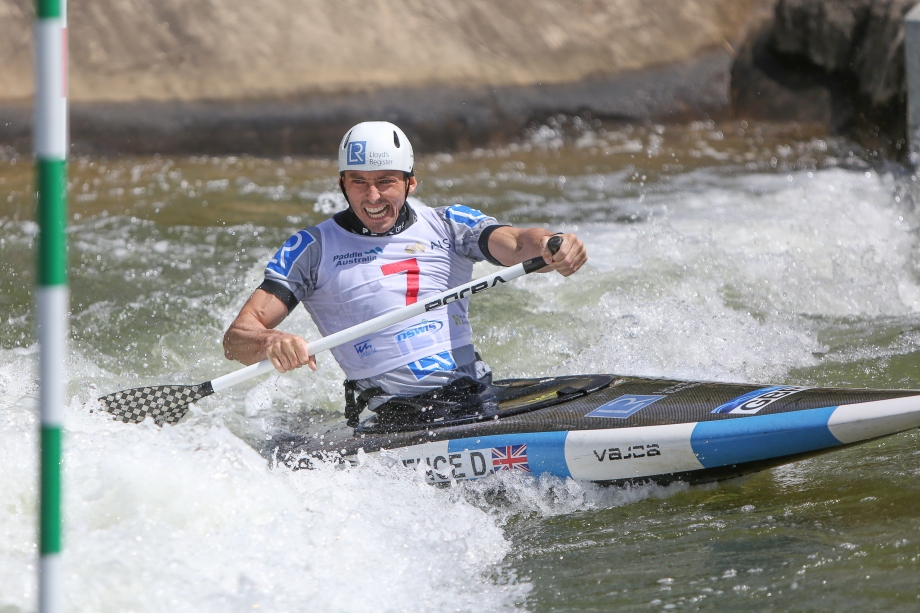 The summer sojourn Down Under will come to an end for most of the paddlers this weekend, with the Oceania Championships the last chance for a proper hit out.
Then the focus will turn to those prized Tokyo tickets.