Logic would suggest more than 12 months of very little racing would make life tough for the world's best canoe slalom paddlers on their return to international action, but that logic was thrown out the window on the opening day of the ICF world cup in Prague on Friday.
Australia's Jessica Fox, celebrating her 27th birthday, and Great Britain's Mallory Franklin, who have spent the past year locked inside their country borders, relished the opportunity to once again take on the best in the world by posting the fastest two times in both the women's K1 and C1 qualifiers.
Fox took no time finding her groove again as she prepares for her third Olympics, posting a time more than two seconds quicker than Franklin in the K1, while finishing 1.53 seconds behind the English paddler in the C1.
"I'm so thrilled to be back, it's definitely been a long time since we sat on an international start line so I'm so happy to be here this weekend," Fox said.
"We weren't sure if we were going to be able to make it. It's pure joy out there.
"I'm really happy with those runs, especially considering I felt quite nervous. It's never easy to have a big break from competitions, so it's a good start and I'm looking forward to tomorrow."
Germany's Ricarda Funk posted the third quickest time in the women's K1. Italy's Stefanie Horn, who will compete at her second Olympics in Tokyo, will be one of the biggest names missing from the women's K1 semi-finals after striking trouble on both her qualifying runs.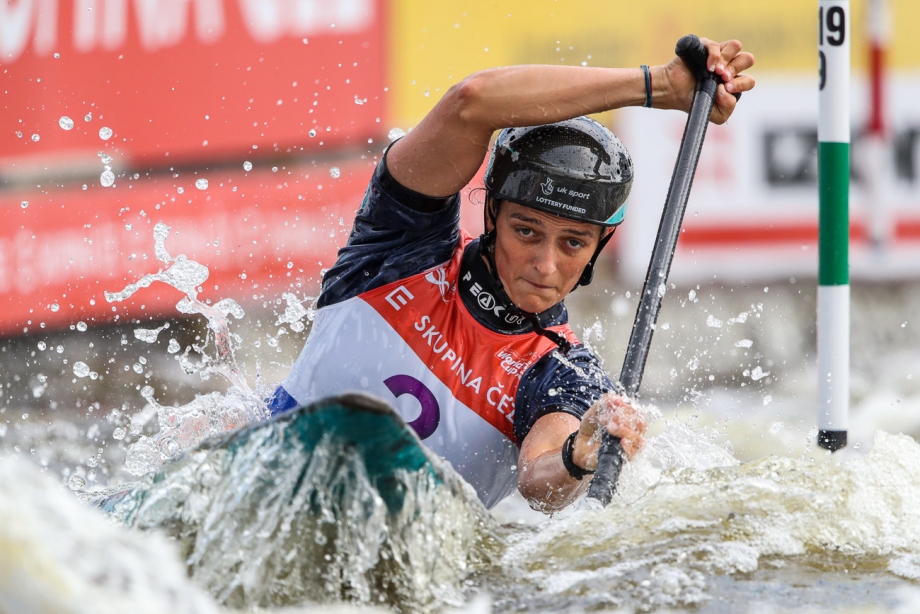 Franklin will only compete in the C1 in Tokyo, where she is sure to start as a medal favourite. She underlined her potential on Friday with the fastest C1 time, which included a two-second penalty for a gate touch.
As part of the preparation for her Olympic debut she wants all the race experience she can get after a year of very little action.
"I just want to get used to sitting on the start line again," Franklin said.
"I've done one race, the Europeans, that was it for so long, so I'm just trying to sit on as many start lines as I can and learn as much as I can for the Games."
Reigning women's C1 world champion, Andrea Herzog of Germany, also picked up a two second penalty on her way to the third fastest qualifying time.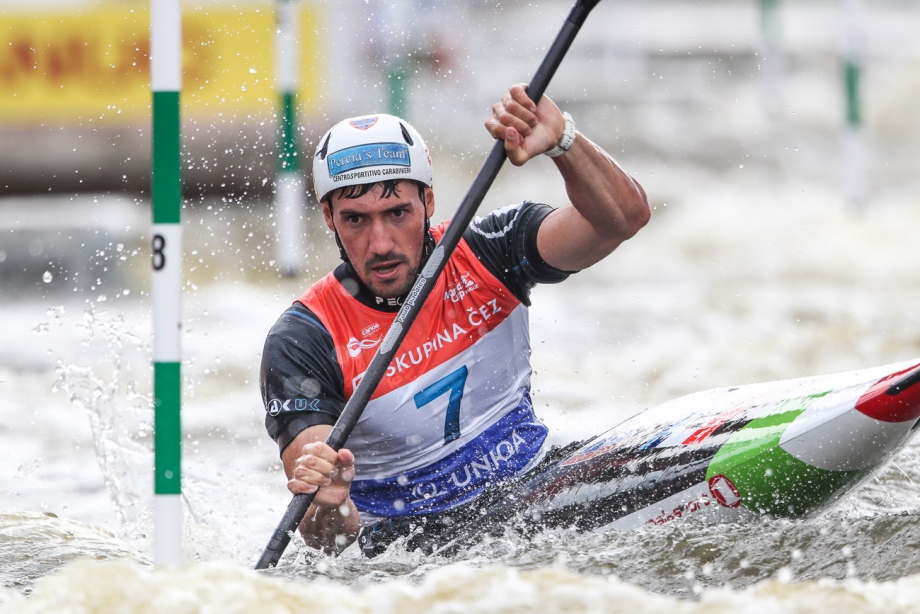 Italian Giovanni de Gennaro was quickest in the men's K1, relishing the opportunity to once again take on the best paddlers in the world. He said for most of the athletes this weekend just competing is a victory.
"It's just amazing, we are all so happy just to be here," the Italian said.
"I think the results now are secondary, because it is just a great experience. Being away from this, everybody now appreciates it much more. All the efforts of the organisers – I'm just super happy to be here again."
Brazil's Mathieu Desnos was second quickest in the K1, while Great Britain's Joe Clarke, who will not get the chance to defend his Rio Olympic gold medal in Tokyo, was third fastest.
In the men's C1, Germany's Sideris Tasiadis, fresh from a last-gasp Olympic qualification last month, raced like a man with the weight of the world off his shoulders by posting the quickest time.
"I felt really good on the start line," Tasiadis said.
"I think for the qualification runs the course setting was good, and it is the first world cup for one and a half years. My goal is the Olympics and not the world cups."
The two-time Olympian edged out Tokyo-bound Slovenian Benjamin Savsek by 0.11 of a second, while France's Rio gold medalist, Denis Gargaud Chanut, was third fastest. Like Clarke, Gargaud Chanut did not qualify to defend his Olympic gold in Tokyo.
Missing from this weekend's C1 semi-final action will be Spanish three-time Olympian, Ander Elosegi, and Slovenia's former world cup winner, Luka Bozic.
The opening ICF canoe slalom world cup of the season will continue on Saturday with the semi-finals and finals of the men's and women's K1, and the first runs in the men's and women's extreme slalom.
Pics by Bence Vekassy