The penultimate day of Olympic canoe sprint competition in Tokyo brought mixed results for the medal favourites at the Sea Forest Waterway, with the women's C2 making its Games debut.
Two-time C1-1000 Olympic champion Sebastian Brendel was one of the athletes to struggle in the Tokyo heat, the German needing to race twice to book a berth in Saturday's semi-finals.
The Canadian women's C2 combination of Laurence Vincent-Lapointe and Katie Vincent also had to race twice to progress, the four-time world champions beaten into third in their heat.
Chinese world champions Mengya Sun and Shixiao Xu were the fastest qualifiers in the women's C2 500, but were not giving too much away when asked how China was so strong in canoe.
"It's a secret," Sun said.

"Maybe after the final we will tell you.

"We feel really lucky to be here in the first Olympics for the C2, and want to thank the International Olympic Committee for getting the C2 into the Olympics. It has offered us an opportunity to show how strong we are."
Brazil's Isaquias dos Santos bounced back from the disappointment of not winning a medal in the men's C2 to post the quickest time in the men's C1 1000.
"My goal was to leave Tokyo with two medals, and so I was disappointed with our results in the C2," dos Santos said.

"But a fourth place is a good result, but now I am very focussed on the C1. My goal now is to leave Tokyo with that gold medal."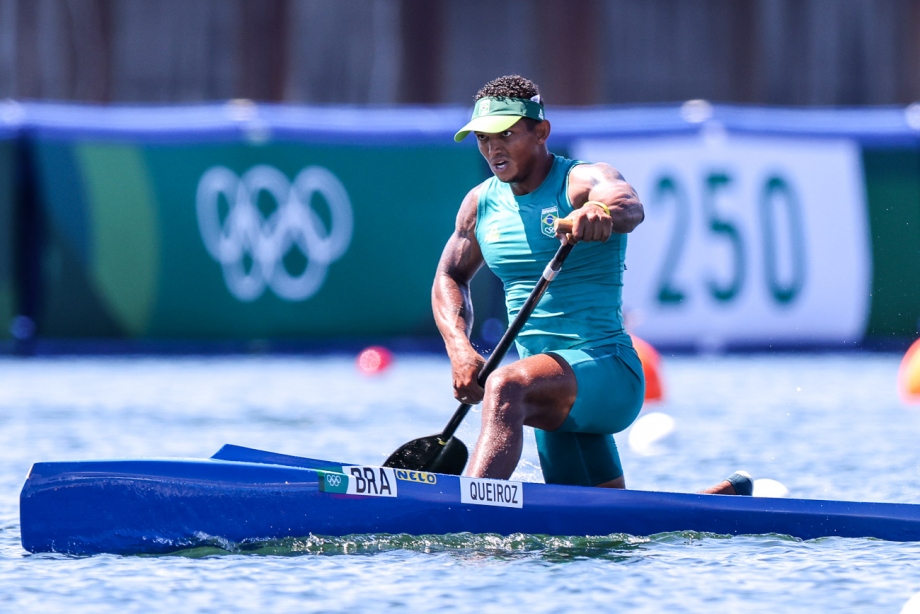 Two major showdowns are looming in the men's and women's K4 500 boats, with two-time world champions Hungary set to take on a New Zealand crew that includes three-time Tokyo gold medalist, Lisa Carrington in the women, while Germany and Spain are expected to fight out the gold medal in the men's race.
There was an early taste of what to expect in the women's event, with Hungary and New Zealand drawn in the same heat. Hungary, with K1 500 silver medalist Tamara Csipes and five-time gold medalist Danuta Kozak remaining from Rio, edged out the New Zealand crew.
Kozak is still chasing her first gold for this week after finishing third in the women's K2 500 and fourth in the K1 500.
"I am just forgetting all the stuff from this week and focus on the K4," Kozak said.

"That heat was good for our soul, because we are still dominant and we want to win so badly," Csipes said.
The men's K4 500 is a new event in Tokyo, replacing the K4 1000 from previous Olympics. Germany won the gold in Rio, but had to settle for the second quickest qualifying time behind Spain.
Marcus Walz, a K1 1000 gold medalist from Rio, said the Spanish team were feeling strong this week.
"It was good for us to finally get out on the water and see how we are feeling," Walz said.

"We are looking forward to racing tomorrow, not just against Germany, but so many other countries who we know are strong and can race for a medal."
Four gold medals will be decided on the final day of competition.
Pics by Bence Vekassy