Germany maintained its dominance of men's canoe polo with a clinical dismantling of France in the World Games canoe polo gold medal match, while the French women's team was able to turn the tables on the German's to end their run of Games gold medals.
Germany arrived in Birmingham having won the past two World Games titles in both the men's and women's competitions, however their early form in Atlanta suggested they were vulnerable this year. But the German men's team could not have been more impressive, beating France 6-1.
But the French women's team backed up three days of solid form with an impressive 3-0 win over the reigning champions to secure its first ever women's World Games canoe polo gold medal.
French captain Claire Moal, who announced her retirement after the match, said the gold medal had been a long time coming for a team who always gives its best.
"I was here five years ago, and it was really tough for us because it was the same final but a different result," Moal said.
"We worked for a long time with this team, we had Covid, and then we had to re-start, and all the girls here and at home worked so hard. I'm so happy to have a perfect tournament.
"It's really important for the girls because we have a history with defeat, and now we can show to all of France that we can win."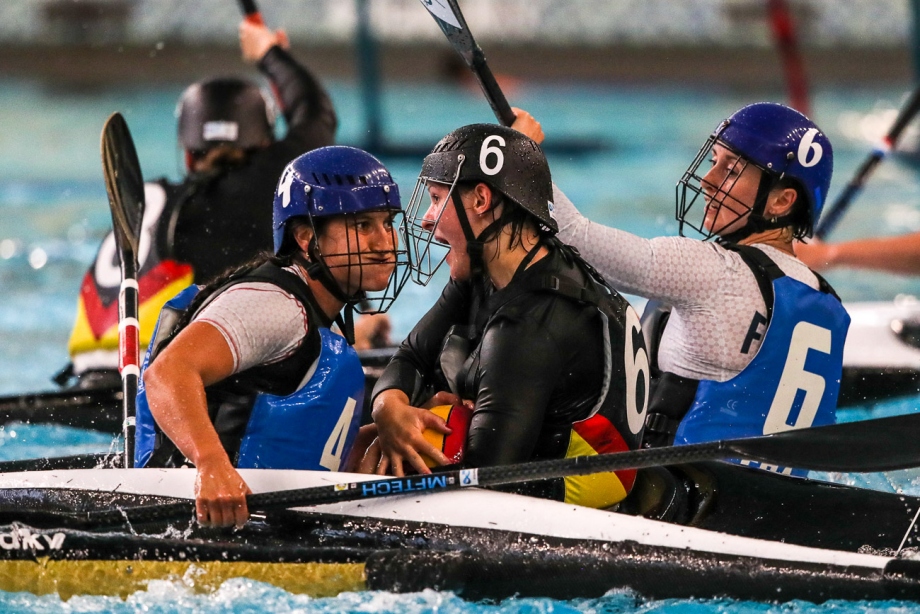 The German men's team looked unlikely to defend its World Games title after a scrappy start to the event, which included a 1-3 loss to France in the preliminary round. But the team hit form in an impressive 5-0 dismantling of Netherlands in the quarter finals, and carried the form into the gold medal play-off.
France had no answer to the power of Germany, led by captain Jonas Vieren.
"It's an amazing feeling to win the World Games again, the whole tournament was special," he said.
"We found our game and we were strong in defence, and that was the key to win today. If you asked me after the preliminary round, I would have said my feeling was not that good.
"I think we have a great team spirit, we fight together, and we have so much fun during the whole tournament, and I think that is very important."
The New Zealand women's team created history by winning the country's first ever The World Games canoe polo medal, beating Italy in the bronze medal playoff.
New Zealand's medal was built around the rock solid defence of captain Kate Bolton, who repelled wave after wave of attacks from the Italians. She said the team wanted to show confidence going into the game.
"It was part of our gameplan, to act like we deserved to be here, not that we were lucky or we were given a wildcard or a free ride," she said.
"We worked hard to get here, and we wanted to make it worth it. It's been hard, but it's definitely made it worth it now."
In the men's, Spain repeated its bronze medal performance of the 2017 World Games with a thrilling 4-3 win over Italy. The Italians levelled the score with less than 20 seconds remaining, but then Alejandro Gordo stunned Italy with a goal from the half-way line at the re-start.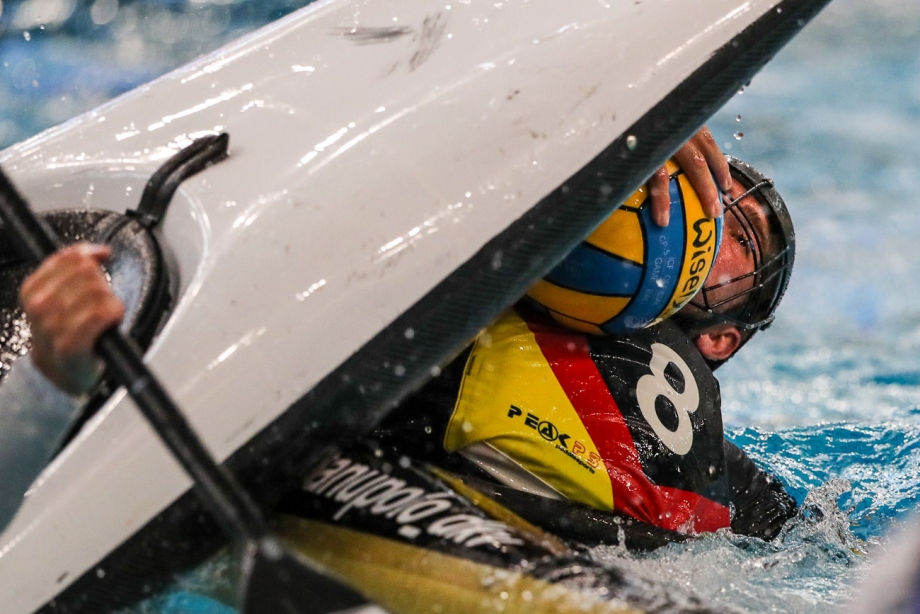 It was a strong finish to the event for Spain, who drew three-all with Chinese Taipei in its opening match of the competition.
"I have no words, we felt down after losing a tight semi-final against France, but we had the option to recover and try and win the bronze medal," captain Angel Gordo said.
"It is not how you start, it is how you finish a competition. A team can be a little bit down at the start, but the first team that recovers from this can do well."
FINAL STANDINGS
WOMEN
FRANCE
GERMANY
NEW ZEALAND
MEN
GERMANY
FRANCE
SPAIN
Pics by Balint Vekassy