Funk and Florence find form at Sydney International
The annual pilgrimage of international canoe slalom paddlers down under has turned triumphant for Germany's Ricarda Funk and Great Britain's David Florence, with both winning gold at the Sydney International Whitewater Festival in Penrith on Saturday.
Funk finished ahead of hometown favourite and current world champion, Jessica Fox, in the women's K1, while Florence fired the first shot in what is set to be an exciting Olympic qualification year with victory in the men's C1.
"I was really happy about my run, I had no touches which is great as I almost always touch a gate so I was really happy about it all," Funk said.
"Nearly the whole world is here. We came at the end of January and we will stay here until the Monday after Oceania Championships next weekend. I love to train here and I always love to come back because I think it's one of the best courses in the world and it's one of my favourites."
Funk's German teammate, and another former world champion, Jasmin Schornberg finished third.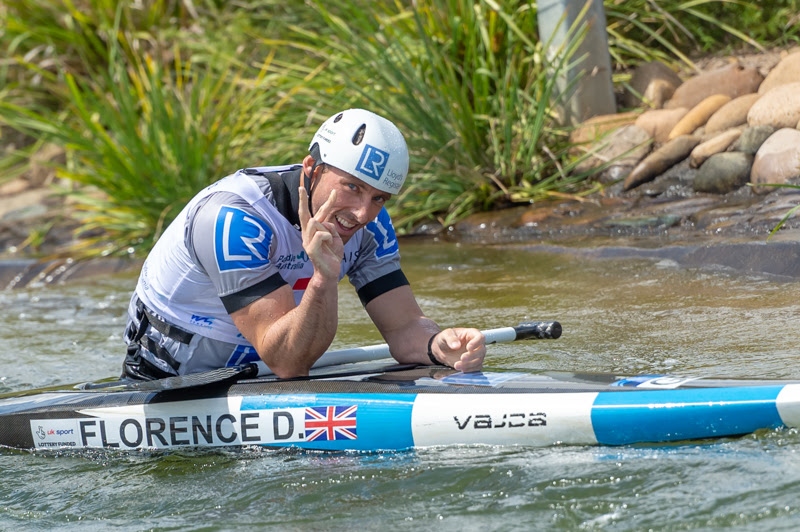 The men's C1 was won by Britain's three-time Olympic silver medallist David Florence, who was thrilled about the first win of the season ahead of France's World Championships medallist Martin Thomas and Italy's Raffaello Ivaldi. France's 2016 Olympic Champion Denis Gargaud Chanut finished sixth.
For me coming here was to do a race and to start getting back into that mode and that it went so well straight-off is perfect. To win is the ultimate and I was very pleased with that. There's such a strong field and so many of the top guys are over here training and it was like World Cup standard," David Florence said. 
 
"To get a win was really pleasing but mostly I was pleased with the way I went about my runs," Florence said.
"Every run I felt pretty focussed, pretty concentrated the whole way down. I made a silly mistake and touched one of the easy gates but fortunately for me the other guys didn't quite deliver in the final and it was still good enough with a two seconds penalty to get on the top, so I'm very, very pleased."
 The world's best Olympic canoe slalom paddlers are contesting the 2019 Sydney International Whitewater Festival at Penrith Whitewater Stadium with racing continuing on Sunday with the women's C1 and men's K1 semifinals and finals. 
 
Follow live results here: http://bit.ly/19AusOpenLiveResults
Watch the medalists from the men's C1 here.
Watch the medalists from the women's K1 here.